Newsletter Opt-In Email (Click Here)
The Frank Wakefield Band Music File
Scroll down to view the entire page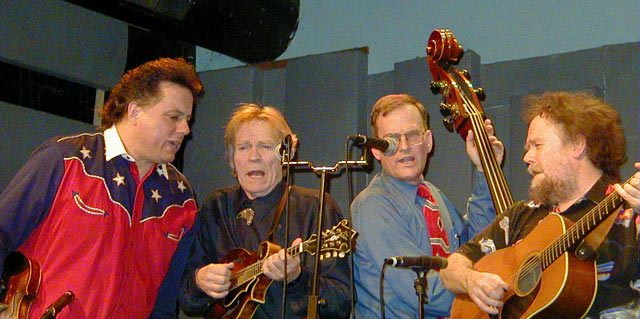 Click on the Photo to start the Streaming Audio.

If the Real Audio Server is having problems then
try closing the Real Player down completely from the tool bar
at the bottom of the screen, then re-click on the picture.

This is The Frank Wakefield Band performing on there Y2K Tour
at The Freight & Salvage in Berkeley CA. (February 24th, 2000)

Includes: Danny Boy, Moss Creek and Ashes of Love.
( Moss Creek © 1999 Jim Moss )

The musicians are:
Frank Wakefield: Mandolin
David Nelson: Guitar
Jim Moss: Fiddle
Graham Murphy: Banjo
Steve Swan: Bass

More pictures of the Freight & Salvage Show
The Frank Wakefield Y2K Tour Poster
VISIT THE OFFICIAL FRANK WAKEFIELD WEB PAGE
Live recording was made by Mike Price.
RA Mastering by Jim Moss.
Photo by Ted Silverman.

---