B L U E G R A S S N E W S LETTER: MAY 15, 2005
Bill Monroe, Frank Wakefield, Lester Flatt, Ralph Stanley, Kenny Baker, Jimmy Martin, Larry Sparks, Sullivan Family, Tex Logan, Bob Black, Richard Greene, Jack Hicks, Joe Stuart, Joe Mullins, Wilma Lee & Stoney Cooper, Marty Stuart, Wayne Lewis, Butch Robins, David Grisman, David Nelson, Jerry Garcia and much much more.
Opt In HERE=>: FWB@candlewater.com
Please forward this email to anyone you think would be interested in Bluegrass Music.
This is an "OPT-IN" newsletter that gets sent FREE by email to anyone requesting it.
NEWS:
Random Notes:
As you might already know, The Frank Wakefield Band encourages DAT Heads to record our shows. We even allow studio grade mics on stage with us, which you can see in many of the band concert photos. We require that the recordings never be sold commercially and that we get a DAT copy of the original. There are a few other details too. We use the recordings in the soundtracks of our movies. The "Adventures in Bluegrass" movie series for example depends heavily on these recordings. Although it may take a little time, we always return the original copies to the DAT Heads who recorded them as well as give credit to them in the movie productions.
As you probably already know, this band does not try to change to fit the current trends. It is for this reason that The Frank Wakefield Band is totally unique. This is what draws Frank's fans to the band. There are no other Frank Wakefields out there. When in 1976 I first got on stage with Frank Wakefield, I knew that this guy was an original. This band relies on the support of its fan base. The fans help us record the video and audio that we use in our "Adventures In Bluegrass" band movies, streaming video offered free online. They also help us with our tours, finding venues etc. Most of all, they are our friends. Frank and I want to take this time to thank everyone who have helped us and continue to help us with our efforts. It is the true empowerment of the fans of this music when they get out there and challenge the venues to book the bands that they want to see. I remember doing this for Bill Monroe in the 1970's. The purest form of this empowerment comes when the fans put on house and independent hall concerts. One house concert promoter told me that she just got "Mad as Hell and wasn't going to take it anymore". Sounds like the movie Network! She said that she was sick of the bands being offered by the local venues and just decided to change the situation.
I always make the point that an intimate acoustic house concert situation with 50 people attending and a ticket price of $25 is $1,250 in ticket sales. Some house concert promoters have a list of friends who will purchase advance tickets. This allows the promoter to turn the house over to get 2 shows with 50 people each generating a gross of $2,500 with next to zero costs outside of the band. Due to the cost of lodging and transportation, a night on the road either makes money or costs money. Any band passing through town would be hard pressed not to work with this promoter, provide the show didn't present a contract conflict with another venue. We meet the greatest people on the road. Frank always says that we have the best and smartest fans in the world. There are lots of these courageous people taking on risk, making shows happen, movers and shakers, who are just not going to take what is being handed to them.
We like the flavor, the soul, the blues, the spirit that this music offers... and with the help of our friends who feel the same about this music, we can... and do, make it work. I just want to encourage all the people who help us. You should know that it is working, we are not alone. This newsletter will go out to just about 27,000 people, depending on the current status of "active" addresses. That's 27,000 people worldwide who have requested our free newsletter.
There are other Bluegrass publications who make money by selling ad space. They work hard to promote the larger form of the music and do a good job of it too. What we see is that all across the world people are creating their own music venue situations which will support the forms of music that they want to be exposed to. We think that this is great thing.
Jim Moss:
The Frank Wakefield Band: FWB@candlewater.com

------------------- MP3
Below is a link to mp3 files from the bands NYC show last November
which was part of the GO EAST Tour 2004.
http://www.candlewater.com/GO_EAST_2004/Baggot_Inn/Akira_Nagai/
The links are on the left side just above the pictures. These were recorded on DAT the
stereo silver mics seen on stage with us in the pictures, by one of the many fans who
follow the band to record the shows.
-------------------
The Frank Wakefield Band
-------------- Coming in Year 2005 ------------
** Friday July 22, 2005, 8:00 pm **
47 Palmer St
Cambridge, MA
** Sunday July 24, 2005, 8:30 pm **
284 Main Street
Great Barrington, MA
** Tuesday July 26, 2005, 7:00 to 9:00 pm **
Music on Main Street
Corner of Mohawk St. and Church St.
Canajoharie, NY
Info: FWB4@candlewater.com
---
** Friday November 11, 2005 **
Parting Glass
Showtime 9:30 pm
Saratoga Springs, NY
Info: FWB4@candlewater.com
** Saturday November 12, 2005 **
=> Group Lessons email for info <=
The Baggot Inn
Showtime 8:00 pm
West Village, New York, NY
Contact Jim Moss regarding the Group Lessons
** Saturday November 18, 2005, 8:00 pm **
The Kirkland Art Center
East Park Row, Clinton, NY
Info: FWB4@candlewater.com
** Wednesday November 19, 2005 **
East Hartford Parks & Rec.
Showtime 7:00 pm
East Hartford, CT
Contact Roger Moss regarding the Group Lessons

-------------- Year 2006 ------------
** Return to Europe Tour 2006 ? **
We are contacting interested promoters now.
Much More To Come...
Encore Photos...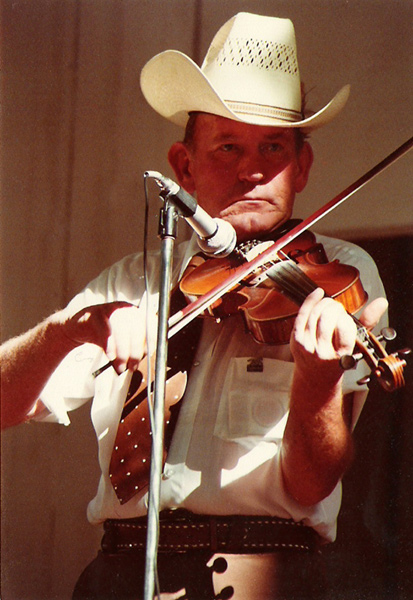 Kenny Baker and the Bluegrass Boys at Bean Blossom 1980
Photo by Karla Volpert
Copyright Karla Volpert
All Rights Reserved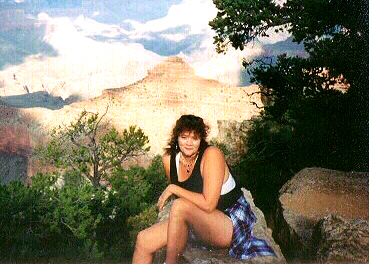 Photo Documentarian Karla Volpert
A Bean Blossom Regular in the late 1970s.
More From The Karla'graph Collection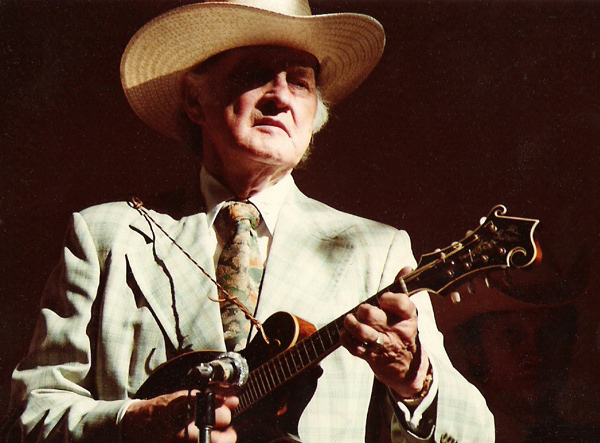 Bill Monroe and the Bluegrass Boys at Bean Blossom 1980

Photo by Karla Volpert

Copyright Karla Volpert

All Rights Reserved (and she means it)

Now here are some very cool photos. Frank made his private photo collection available for display at his the web site. We call it Frank Wakefield's Private Photo Collection.

http://www.candlewater.com/WakefieldPhotoCollection/

Last year was a busy one with our west coast tour, then off to Sweden, Scotland and England as well more shows here in the USA. What great bluegrass fans we met. You can find photos from our tours at the following links:

http://www.candlewater.com/WT2004_021/indexSweden2.html or at

these links that reside in the upper left of each page:

Freight & Salvage Berkeley CA USA 2004

http://www.candlewater.com/FWBFreight2004/index.html

Note: These pages are full of photos and may take a little time to download

with a 56K dial up modem.

Final Notes:

We have the last of the Grateful Dead Records stock of The Good Ol Boys

Pistol Packin Moma CD. This CD which is out of print has Frank Wakefield,

David Nelson, Don Reno, Chubby Wise and Pat Campbell on bass. We have them.

For information regarding the CD email Jim Moss at: PPM@Candlewater.com

Below:

Here is a handful of photos collected from the bands adventures over the past year or 2004.

Included are photos of Frank Wakefield, Jim Moss, James Lewin, Curtis Wright, and many more.

More of these photos can be viewed at:

Freight & Salvage Photos 1 set 1

Freight & Salvage Photos 2 set 2

--------------

--
==============================================
Great Review of Seattle FWB Show on TrueGrass:
http://home.earthlink.net/~rdcatlin/Truegrass_Webs/Page_16x.html

Photos from the Pacific North West Tour:
http://www.candlewater.com/FWB2002WCT/ (extra large page)
http://www.candlewater.com/FWB2002WestCoastTour/

Frank Wakefield's Grammy Nomination:
http://www.mossware.com/FWGrammy10.html


CD's & VIDEOs
Sleeping Lady CD
with Jim Moss, Frank Wakefield and Bob Black
http://www.candlewater.com/sleep/SleepingLady.html
(Ask about the other Frank Wakefield and Jim Moss Video's and CD's.)

Tanyards CD, recorded in 1983
With Special Introduction
http://www.candlewater.com/albums/BB145.html
Fiddle Jim Moss,
Mandolin Jesse McReynolds,
Banjo Bob Black,
Guitar Dave Thompson.

Red Allen & Frank Wakefield Smithsonian Folkways
http://www.candlewater.com/wolfmtn/SIFOLK.html
Email: FWB@candlewater.com


Frank Wakefield ULTRA CLEAR DVD LESSON SERIES

Frank Wakefield ULTRA CLEAR DVD LESSON SERIES

http://www.candlewater.com/BlueberryRecords/FWDVDSeries/

===================STREAMING MEDIA=====================
Encore Links

The Frank Wakefield Band,
Adventures in Bluegrass II (Real Player)
http://www.rentalfilm.com/rv12/

The Sullivan Family
Bean Blossom June 2001 (Streaming Video)
http://www.rentalfilm.com/rv13/

----------------------- Music ------------------------------

Free mandolin lesson with Frank Wakefield
Click here to hear Frank Wakefield Teach You Catnip

Learn "Cattle In The Cane" (Jim Moss)
http://www.candlewater.com/ra3/cattlein.html

----------------------- Music ------------------------------
----------
BACK IN TIME
So, you think that you have been to jam sessions?
Try this one on for size, its 1957...
Joe Stuart, Joe Meadows and a few friends come over...
to your house... hear it now on mp3.
http://www.mossware.com/music0.html

===================STREAMING MEDIA=====================
----------------------- Interviews ------------------------------
Richard Greene: Part 1
http://www.candlewater.com/interviews/story009a.html

Bob Black: (recording Kenny Baker's Dry & Dusty album 1973)
http://www.candlewater.com/interviews/story001.html

JIMMY MARTIN INTERVIEW
Jimmy Martin Tells It Like It Is! (Part 1 & 2)
Part 3 "Jimmy Martin Tells It Like It Is" is on the way.
An amazing and understandable insight into the world of Jimmy Martin.
http://www.candlewater.com/interviews/story007.html

Jesse McReynolds Talks About Recording In The 1950's (Part 3)

http://www.candlewater.com/interviews/Jesse_Part1/

http://www.candlewater.com/interviews/Jesse_Part2/

http://www.candlewater.com/interviews/Jesse_Part3/

Frank Wakefield: (Bluegrass in the 1950's)
http://www.candlewater.com/interviews/story002.html
----------------------- Interviews ------------------------------

----------------------- Photos ------------------------------

KENNY BAKER SPECIAL SITE
Great photos and a live recording of Kenny Baker
with Bob Black at Bean Blossom. This was the first
time they ever played together.. It was after midnight
at Bean Blossom. http://www.mossware.com/scoop/


-----
Upcoming Interviews yet to be transcribed:
"Richard Greene, Bluegrass Fiddle with Bill Monroe: Parts 1-8"
"Jimmy Martin Part 3"
"Jesse McReynolds Part 3"

"Wayne Lewis, Being one of Bill Monroe's Bluegrass Boys Part 3"
-----


Frank Wakefield / Jim Moss Web Site a Mossware LLC Production
http://www.candlewater.com/

=================================================